After you've created accounts for your students, you can:
Create a shortcut to run the program on the student's computers (shortcut to RapidTyping.exe, in the folder where you installed the program).
Inform the users of their passwords.
When a student clicks an icon, a window Login - Rapidtyping appears.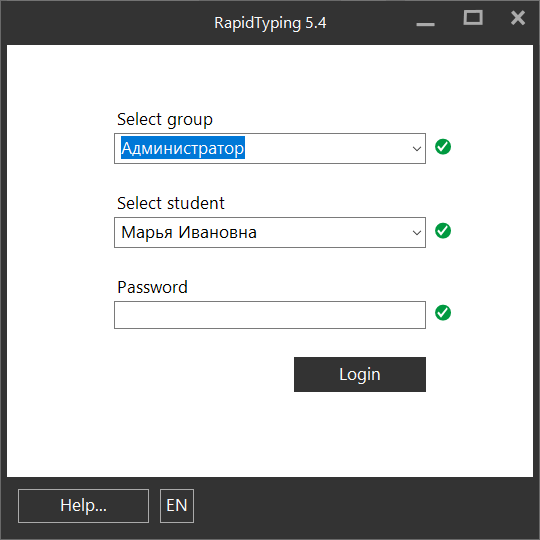 In this window, the student should select his/her Group, Name, Password, and begin the first lesson.