Free typing tutor * Online typing test * Typing games
Dialog About program
Here is the screen shot of Dialog About program.
---
Dialog About program screen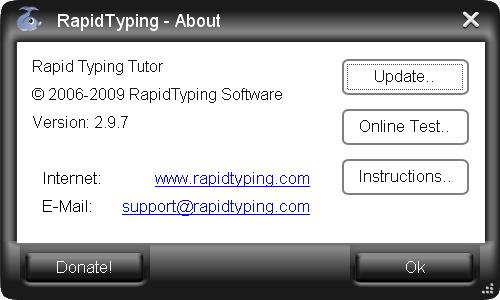 ---
Top Typing Games

Top Typing Software

Last Review
---
when i use rapid typing this program is good for me
but i don't know where should i start?

Answer: To start click any key or click the button 'Start' in the bottom panel.
beerlao
Mar 10, 2010
---
Hi...
A great Tutor indeed...
I apriciate it as super typing tutor..
To much helpful to learn quick rapid typing within no time...

Thaks a lot
Shahjahan
Feb 23, 2010