Free typing tutor * Online typing test * Typing games
Dialog Select user
Here is the screen shot of Dialog Select user.
---
Dialog Select user screen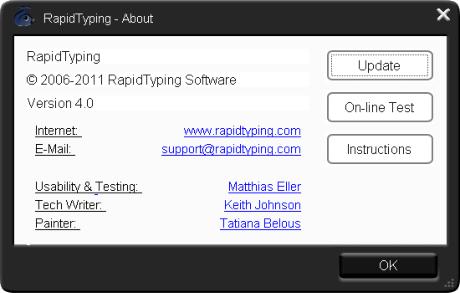 RapidTyping Reviews
---
i think that your website is excellant for training people to type. love the games as they really train your hands as well as your brain
Bunny
Dec 18, 2014
---
This is, in general, a great program. However, some of the words that the player is instructed to type are misspelled. Is that intentional?

A: Hello Beth, could you say please, where you noticed the misspelled words. (Course language, course name and lesson). Better use the contact form for questions, please.
Beth
Dec 17, 2014
---