Free typing tutor * Online typing test * Typing games
Total free
Features of Typing Tutor. Typing Tutor total free.
---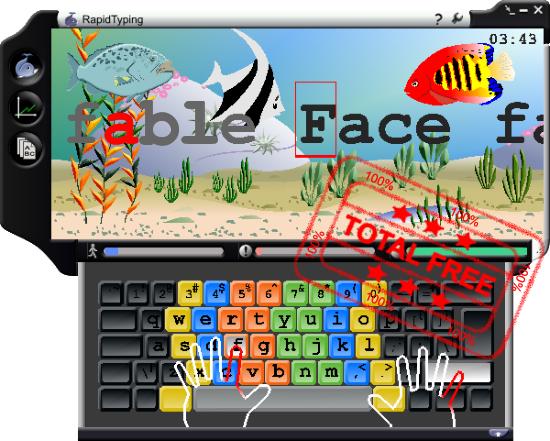 RapidTyping is completely free
-No usage limitation.
-We don't ask you for your mail or registration.
-No nag-screens.
-No spyware/adware in the software.
And of course you don't have to pay to get the software and share it with friends.
RapidTyping Reviews
---
I used to hate typing, since my computer teacher said that typing was important. Without this site, I probably wouldn't be the best at typing in my class. Thank you so much whoever made up this website!!
Joy
Mar 23, 2015
---
I love this program. I think that whoever made it was brilliant, and had the mind of a genius. It also amazes me that it is 100% free! It has improved my typing skills a lot! Thanks a ton!
fasttyper98
Mar 17, 2015
---