Free typing tutor * Online typing test * Typing games
Total free
Features of Typing Tutor. Typing Tutor total free.
---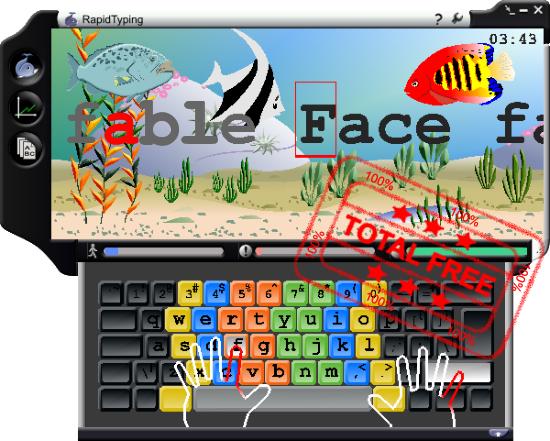 RapidTyping is completely free
-No usage limitation.
-We don't ask you for your mail or registration.
-No nag-screens.
-No spyware/adware in the software.
And of course you don't have to pay to get the software and share it with friends.
RapidTyping Reviews
---
This is one of the most amazing flexible user friendly typing programs I have used thank you very much.
A
Nov 25, 2015
---
Wow! It is an amazing game ! This really is a great tutor.My hand does not stop when once i start it.
anaahita
Nov 25, 2015
---