Free typing tutor * Online typing test * Typing games
Total free
Features of Typing Tutor. Typing Tutor total free.
---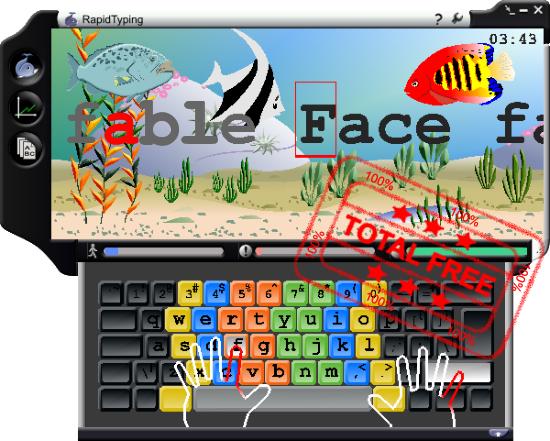 RapidTyping is completely free
-No usage limitation.
-We don't ask you for your mail or registration.
-No nag-screens.
-No spyware/adware in the software.
And of course you don't have to pay to get the software and share it with friends.
RapidTyping Reviews
---
I have learned a lot from this typing website, the only thing I think that needs improvement is teaching how to type the keys, and how to click the right keys. Other than that its pretty amazing.
Lillith
Apr 02, 2015
---
My mother is learning to type with the Typing Tutor. Thank you very much for sharing free. Blessings.
Brenda
Mar 29, 2015
---