Free typing tutor * Online typing test * Typing games
Total free
Features of Typing Tutor. Typing Tutor total free.
---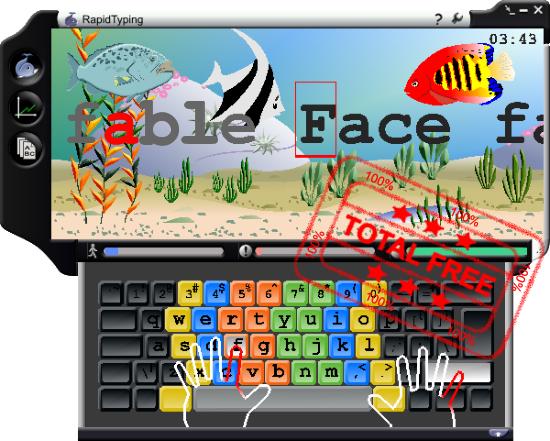 RapidTyping is completely free
-No usage limitation.
-We don't ask you for your mail or registration.
-No nag-screens.
-No spyware/adware in the software.
And of course you don't have to pay to get the software and share it with friends.
---
Last Review
---
Well my class has to do this but for realz its awsome I am way better at typing I think every one will love this site!!!!!!
Paden
Aug 19, 2014
---
ITS AWESOME.I AM NOW EXPERT IN TYPING.IT HAS AWESOME TYPING GAMES.FAST TYPER IS THE BEST FOR LEARNERS.BUT I CAN ONLY SEE AND TYPE FAST.IN THE TYPING TECHNIQUE THEY TELL US TO TYPE WITHOUT SEEING.I DINT FOLLOW THAT BUT THIS SITE IS AWESOME.THIS IS MY SECRET SITE OF TYPING
akanksha
Aug 19, 2014
---