Free typing tutor * Online typing test * Typing games
Total free
Features of Typing Tutor. Typing Tutor total free.
---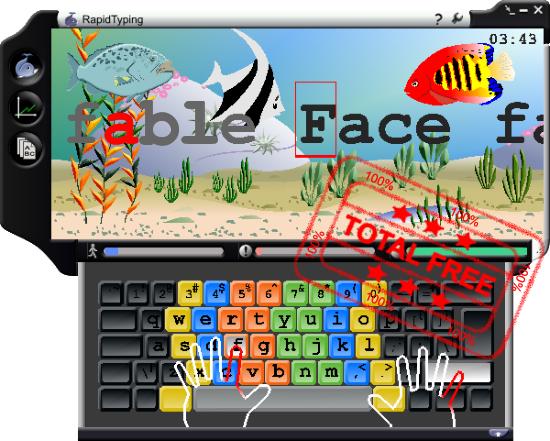 RapidTyping is completely free
-No usage limitation.
-We don't ask you for your mail or registration.
-No nag-screens.
-No spyware/adware in the software.
And of course you don't have to pay to get the software and share it with friends.
---
Last Review
---
Best way to memorize your keyboard. superb site !! been playing like a kid.
hehe :) I'll throw in a challenge for game developers of this site. Make a game with only audio dictation. In which a person will have to type without reading the words or lines.
Victor Tran
Oct 16, 2014
---
I absolutely love this site because of its typing games! I love typing and everything about computers! Keep on adding games and I will keep on playing them! :)
Joe Davis
Oct 15, 2014
---