Free typing tutor * Online typing test * Typing games
Total free
Features of Typing Tutor. Typing Tutor total free.
---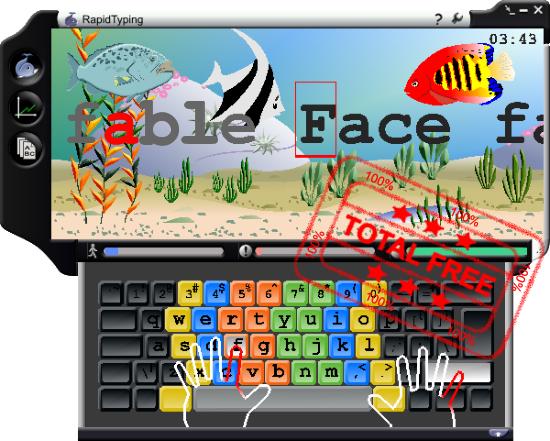 RapidTyping is completely free
-No usage limitation.
-We don't ask you for your mail or registration.
-No nag-screens.
-No spyware/adware in the software.
And of course you don't have to pay to get the software and share it with friends.
---
Last Review
---
I love this program! It's amazing how the first and second graders learn to type using both hands and lots of their fingers!
Thanks a lot!
Danae
Nov 19, 2014
---
This site is a nice way for kids starting out to get interested in typing. most of the games are enjoyable. I would say, add more appealing games on to the site. Add more colorful characters and story to games such as the typing game clockwords act 1 did. I would definitely be more interested in this site for keyboarding class if you did. I hope you appreciate the feed-back! :)
Muffinpony
Nov 17, 2014
---